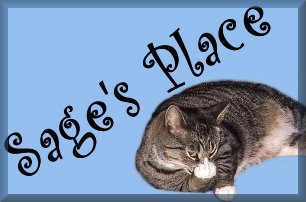 Welcome to ME!!
Honey, you're either going to "get" me and know my heart and my intent or you're not going to "get" me at all. If you don't, know your limitations and just back away from the keyboard after clicking the little "X" in the box on the upper right corner of your browser window, ne'er to return again. May you have happiness all of your days. If you enjoy what I do, then pull up a chaise by the pool and stay a while. If that's the case, you're the very person I'm writing this column for anyway. I don't write to please the masses or kiss anyone's ass. Everything you read here will be from my heart, off my cuff and dead on honest. If you want a good read designed to offend no one, go to ABC.com because they are great at what they do. If you want to hear what I really think about soaps, life, etc, then WELCOME! This is an opinion column filled with gossip and rumors and, well, my opinion. It may not agree with yours and I'm good with that. *Please also note that this is NOT a spoiler or "exclusive info" site...it's a GOSSIP page and what we are discussing might be a RUMOR or a SPOILER, but isn't guaranteed to be what hits the screen. I'm NOT in the business of or interested in breaking the exclusives.* I suggest that if you want to read on, you make peace with that as well and leave your weapons with my Marshall, Lenore, before you enter town. You'll get them back when you leave. Believe me, you'll need them for some sites on the net and I don't want my loveys to go unarmed into war! Remember to click that smiley globe in the links above to help EOS and search from the search engine above to help even more! HOW TO DO "SAGE'S SEARCH."
Note: Due to the large volume of e-mail he receives, Sage regrets that he is unable to personally answer each e-mail. He wants you to know that he reads each and every one (some 2-3 times) and greatly appreciates your communication. Please DO NOT ask Sage for further info on what is going to happen on the shows. Any information he has that he can share will be put into his column ASAP!

"history of candy" - Just all of 'em


"Masters of the Universe" - Result #3 BUT. . .
. . .you aren't looking necessarily for Masters of the Universe. That is going to send you to a site "page not found page," BUT when you click on the links in the frames to the left under "studios," you're going to find a wealth of cartoon info!!


"Brady Bunch" - Result #6
The role of Emily has been cast with newcomer, Natalia Livingston. She begins taping March 10th. No further information is available at this time.

I am told this is a picture
of Natalia Livingston

---

Click Here to Learn How to Help Sage
and Eye on Soaps Stay in Business!!
---
---
| | | |
| --- | --- | --- |
| | Sage's Archives | |
| | | Feb 11, 2003 |
| Feb 10, 2003 | Feb 3-10, 2003 | Jan 28-29, 2003 |
| Jan 23-27, 2003 | Jan 20-22, 2003 | Jan 15-17, 2003 |
| Jan 13, 2003 | Jan 10, 2003 | Jan 6, 2003 |
| Jan 1-3, 2003 | Dec 28-31 | Dec 23-27 |
| Dec 19-20 | Dec 17-19 | Dec 10-16 |
| Dec 9, 2002 | through Dec 5, 2002 | Nov 25-27 |
| Nov 18-24, 2002 | Nov 9-16, 2002 | Nov 1-8, 2002 |
| Oct 31 - Nov 1, 2002 | Oct 22-29, 2002 | Oct 21, 2002 |
| Oct 17-18, 2002 | Oct 12-14, 2002 | Oct 7-12, 2002 |
| Oct 1-4, 2002 | Sept 20-25, 2002 | Sept 16-18, 2002 |
| Sept 9, 2002 | Sept 2-4, 2002 | August 26-27 |
| August 19, 2002 | August 12, 2002 | July 28, 2002 |
| July 18 - 27,.2002 | July 12-16, 2002 | July 11, 2002 |
| July 8-9, 2002 | July 2, 2002 | June2002 cont |
| June 2002 | May 2002 | April 2002 |
| Mar 2002 | Feb 2002 | Jan 10-31, 2002 |
| Jan 1-10, 2002 | Dec 2001 | Nov 2001 |
| Oct 2001 | Aug-Sept 2001 | Jul-Aug 2001 |