Welcome to ME!!
Honey, you're either going to "get" me and know my heart and my intent or you're not going to "get" me at all. If you don't, know your limitations and just back away from the keyboard after clicking the little "X" in the box on the upper right corner of your browser window, ne'er to return again. May you have happiness all of your days. If you enjoy what I do, then pull up a chaise by the pool and stay a while. If that's the case, you're the very person I'm writing this column for anyway. I don't write to please the masses or kiss anyone's ass. Everything you read here will be from my heart, off my cuff and dead on honest. If you want a good read designed to offend no one, go to ABC.com because they are great at what they do. If you want to hear what I really think about soaps, life, etc, then WELCOME! This is an opinion column filled with gossip and rumors and, well, my opinion. It may not agree with yours and I'm good with that. *Please also note that this is NOT a spoiler or "exclusive info" site...it's a GOSSIP page and what we are discussing might be a RUMOR or a SPOILER, but isn't guaranteed to be what hits the screen. I'm NOT in the business of or interested in breaking the exclusives.* I suggest that if you want to read on, you make peace with that as well and leave your weapons with my Marshall, Lenore, before you enter town. You'll get them back when you leave. Believe me, you'll need them for some sites on the net and I don't want my loveys to go unarmed into war! Remember to click that smiley globe in the links above to help EOS and search from the search engine above to help even more! HOW TO DO "SAGE'S SEARCH."
Note: Due to the large volume of e-mail he receives, Sage regrets that he is unable to personally answer each e-mail. He wants you to know that he reads each and every one (some 2-3 times) and greatly appreciates your communication. Please DO NOT ask Sage for further info on what is going to happen on the shows. Any information he has that he can share will be put into his column or on the message board right away.

beneathlosangeles - Choose result #1, then click to get to new addy
November 25, 2002
7:30am
Maybe it's being sick when I seldom succumb to illness (there's a bonus or two that comes with not often leaving home) or maybe it's a culmination of the year I've spent with Ma being back and forth health-wise, but when I woke this morning, I was feeling morbid and as I went out on my search for the most interesting websites to send you looking for on your search, they all kept coming back to the same subject, so I'm just going to roll with it. Are we sure it's not OCTOBER 25 with that Halloween energy going around?? :) Anyway, be sure and spend some time searching through the wonderful headstones in the above site, but check out these links (updated does not access them directly, but I want to make sure you have them) that are off of the corsinet site we had on a previous search. Be sure and use the search engine at the top of the page so that we can get credit for your searches! Enjoy, darlings! I'll be around later with a column.
http://www.corsinet.com/trivia/3-triv.html
http://www.corsinet.com/braincandy/dying.html
Love you, Sweetie,



drews script-o-rama - Choose result #1
November 24, 2002
6:40pm
Darlings, I am SO SORRY to have been out of commission this weekend on the searches!! I thought I was just getting sniffles on Friday, but I got S-I-C-K, Sweeties, to the point that MOM was bringing ME soup and Nyquil and stuff. I'm finally able to be upright today and you can bet there will be a column posted tomorrow!! It might be later tomorrow (this seems to kick my ass hardest in the mornings), but it'll be up. This search is an oldie, but a goodie and I want to have it up in case anyone out there has never seen it. Since that is one you might already have, I want to pass on one you may not, for your enjoyment:

michael whelan
Choose result #2, then go to the galleries. His work has very special meaning for me. Be sure and check out both links!!
See you tomorrow for a new search and the a column late in the day!
Love,


Special Present for my Darlings! Let's all move to Toronto where these guys live!!

ebaumsworld *almost* an Uncensored Sage Search, but not quite
November 22, 2002
May contain very slightly objectionable material (just slightly off colored humor), but should be fine for most. Choose the first result and enter the site. Work through the frames at the left, but you really, really must check out the soundboards (I spent way to much time playing there), the celeb makeup, (and up in the "images" section) the "priceless galleries" and "celebrity transformations." I predict you are going to have a ton of fun with this site!!

There is a new Sage Uncensored posted. I'm warning you. Do NOT venture there if you are a Jax and/or Brenda fan. Sorry to my darlings to adore them, but I've got to call it like I see it.
http://www.eyeonsoaps.com/sageuncensored.htm


straight dope
November 21, 2002
Result #2
BONUS: Go to www.idiomsite.com (our search engine will not pick it up)

I have arranged all of the searches onto one archives page for you. I will add to them as others come up. Click here to get there: Sage's Search Archive You can also find the archives in the links posted above.
Love ya,



whats in your name
November 20, 2002
Choose the SIXTH result, go to the bottom of the page for an awesome name analysis!


"jesus316" Religiously offensive
For:
November 19, 2002
Choose the first result.

movie trivia
For:
November 19, 2002
Choose the first result, plan to stay a long, long while. It's fabulous.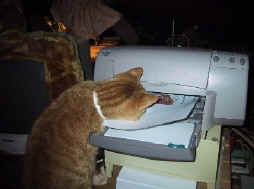 Darlings!!
All three soaps are in one transition or another with new writers and producers and stuff going on, so the scoopies are hard to come by! I've been haunting the fax machine trying to make it purr to life, but honey, it's WEAK! Here's what I got anyways!
AMC
I am totally devoid of AMC news. The only teenybits I have are these:
A Fan Club Luncheon is being planned for Finola Hughes with proceeds to benefit the Pediatric AIDS Foundation. We'll let you know as more details emerge. Still nothing on a move to GH.
Are we supposed to be overly seeing parallels between Simone's brother and the film that Frank took?
I'm hearing that Liza finds Mia's positive pregnancy and goes a little nuts, thinking Adam is the father, then stands to regret her actions as a result.
If anyone cares and Lord knows I don't, both Jamie and JR are going to have galpals soon. Jamie will be seeing Joni (is that so cute??) and we've already seen JR with Laurie. It's like watching paint dry while getting dental work. I guess Kendall's lips are destined to be JR-free for a while.
ONLY 9 MORE DAYS UNTIL MARK CONSUELOS RETURNS!! (zzzz)

OLTL
Not much going on with OLTL either as folks are waiting with baited breath for whatever changes are afoot with the arrival of new Executive Producer, Frank Valentini. I heard a rumor that 4 folks have been assured that their jobs are secure and everyone else is on a "wait and see" basis.
As you've probably already heard, as we see what happened to Joanna in flashbacks, we'll see a familiar face. Hillary B. Smith will be playing the role of the doc's duped wife. Seems both MacIver boys vied for Joanna and Troy won, but neither one mentioned to Nora that she's the spittin' image of a past love.
So what happened is that Troy got pissy because gregarious Joanna was flirting with the locals, so he tricks her into thinking she slept with Colin, which caused her to run right off a cliff. You just gotta hate when that happens. Seems that things get very, *cough* close when Troy tries to negotiate to keep Lindsay quiet.
Yep, Jessica is Mitch and Nikki's buhbay! So now what remains is to know how they worked THAT one out!

GH
We're hearing AGAIN that Emily has been returning as a recast and that a back story is being set up for Zander, possibly concerning New Guy Played By Rick Hearst. NGPBRH will be supposedly going to work for Sonny after Benny takes a header with a heart attack.
There are several Skye stories going around, most of which are totally false. The story that she runs over Nikolas while drunk appears to be true. Yes, she sleeps with Alcazar. Yes, there's a chance she may be pregnant. Yes, she works to take down Brenda and Jax, but most everything else is bullshit.
This just in: Been waiting to hear back on the rumor about the casting of Dillon Hornsby, Ned's half-brother. Yes, there has been a casting call for a male teen scripted as "Daniel," but whether or not it is Dillon remains to be seen. One can hope that if he comes to town, Mama might not be far behind!
For all those freaking out over a possible hook up of either of the Scorpio girls with Lucas, remember that they are NOT cousins. Lucas is the son of Cheryl Stansbury (Tiffany Hill's sister) and Julian Jerome (son of mob boss, Victor Jerome). Bobbie bought him fair and square.
What a joy it was for us oldsters to be surprised by Mickey Dolenz as the anger management guru who met his Waterloo at the hands (and mouth) of Luke! Of course, we remember him looking like this: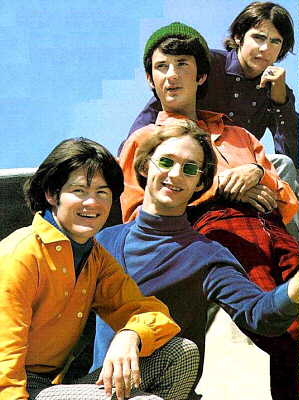 We heard there is HUGE news (but not WHAT) coming in the January-February area that is Alexis/Sonny/Peanut based. The whole story will take a turn around, from what we hear. Again, we have not been given details, just that teaser. I've heard the baby may need heart surgery, which could play into it.
By the way, all bets are off when it comes to Courtney and Jason sex. Yes, it happens and by all accounts, it's going to more than make up for the lack of Burton Skin shown so far. Also, there is a rumor that AJ tries to kick his ass and Jason refuses to fight back.
I heard a rumbling that Alcazar's death might be a joint effort by Port Charles' newest and hottest couple. I think the killer has not been decided yet and will depend on whether or not Vanessa Marcil re-signs with the show.
Like I said before, it's anyone's ballgame for who ends up with whom now.
Coleman will be sticking around for a while, but it is unknown what GH will do with him.
Brenda gets a proposal or two. You think Jax has been mean to Skye so far? Honey, he's just getting wound up.
Gia is definitely recast and the lucky gal engaged to the prince is Andrew Pearson. The question still burning in the minds of GH fans everywhere is...why? It's not like there's a story for her? Maybe after Nik gets run over she can have some break out news, but as it stands now, she could fade away like Janine ("Who?" I hear you ask) and no one would ever notice.
Just as a reminder, absolutely any info I have, I print here, so if you write to me asking if I know anything about X, Y or Z, if I am able to answer, it will probably say something like, "I dunno!" Again, if I know it, I'll print it!!
Lastly, I want to thank those who pitched in a few bucks to help with our site expenses this month. If anyone else wants to contribute, click here for info. If you like what we do, help us stick around by making a donation and/or doing the Sage Searches (they're usually posted by noon PST each day, so check it daily)! They more you search from the box on this page, the more pennies go into the EOS fund!
See Ya!
Loves!



ascii cows - first result
November 18, 2002
6:10am
Yikes! I missed a day! Sorry about that. I went up to visit Katrina and thought I'd have time when I got back, but ended up with a houseful of people and never got to the computer except to answer an e-mail or two when I was in Sacramento. So here's today's!

| | | |
| --- | --- | --- |
| | Sage's Archives | |
| | Nov 9-16, 2002 | Nov 1-8, 2002 |
| Oct 31 - Nov 1, 2002 | Oct 22-29, 2002 | Oct 21, 2002 |
| Oct 17-18, 2002 | Oct 12-14, 2002 | Oct 7-12, 2002 |
| Oct 1-4, 2002 | Sept 20-25, 2002 | Sept 16-18, 2002 |
| Sept 9, 2002 | Sept 2-4, 2002 | August 26-27 |
| August 19, 2002 | August 12, 2002 | July 28, 2002 |
| July 18 - 27,.2002 | July 12-16, 2002 | July 11, 2002 |
| July 8-9, 2002 | July 2, 2002 | June2002 cont |
| June 2002 | May 2002 | April 2002 |
| Mar 2002 | Feb 2002 | Jan 10-31, 2002 |
| Jan 1-10, 2002 | Dec 2001 | Nov 2001 |
| Oct 2001 | Aug-Sept 2001 | Jul-Aug 2001 |