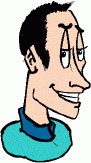 I've Got GH Scoopage!!!


[insert echo chamber]
One of my most favorite, delicious little lurky-loos gave me a beautiful tidbit to pass on to you!!
Turns out Cameron is definitely Zander's father and the very big Zander story is close enough to touch!
The Dad and Son are estranged because Zander (as in AlexAnder) accidentally killed his brother, Peter, in a hunting accident. Cameron blamed Zander. They part ways. Zander sees Cameron in town, has a huge flood of memories and flips out, ending up overdosing on pills to forget!
Looks like our Sweet Zander is going to need some big time comforting. Any volunteers? Hmmm?

PS: Was that some hot stuff between Ty and Cat on OLTL today or WHAT???
Wow!! Roxy and Max were incredible too! I am SERIOUSLY impressed!!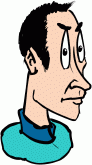 The Kitties Aren't Gone...Just Resting...I'm trying out the
cartoons I commissioned to be drawn for the column.
Since some of the computer monkeys out there seem to still be confused into thinking that I consider myself to be some kind of scoopster on a regular basis (my darling regular readers, PLEASE don't sprain anything optical as you roll your eyes. You know you're cool), I am going to CLEARLY identify the information that is sent to me as actual scoops/spoilers and folks can hopefully retain the info that anything else is gossip about the rumors that are out there. Pfft. If any of the loud-mouthed bitch-mongers have any questions, they can read the disclaimer one more freakin time and maybe take their meds that help them retain info this time.
You know how they are. Life is just too empty and grim if they don't have something to bitch about and can't cut someone down.
In case those are too many words all in one place, let me summarize: 1). I am a gossip columnist, not a scoopster. 2). Eye on Soaps has WONDERFUL scoops pages for each of the four ABC soaps, three of which also have commentary to accompany the spoilers. You can find any of the scoops updates at http://www.eyeonsoaps.com/announcements.htm . 3). I print spoilers when wonderful generous folks send them to me because I love to share them with the readers. I have friends and contacts that are affiliated with some of the shows who also pass along tidbits to me when they can without risk to their jobs. They tell me some of the ideas that are being considered that may or may not happen (like when some of you people pointed and made fun like a bunch of hyenas when I said that they were considering a Jason and Brenda pairing so a big

to you people who wrote to bitch me out when I said it). Jeez, lighten up and have a good time and stop treating this like it's freakin world politics or something. I mean, don't make me send the Ho Posse out again.
So let's get on to GH and some:

[insert echo chamber]
Early in January:
Oh Ho Ho. Are there any Jax and Brenda fans out there after Jax showed his take charge attitude with Brenda, initiating her divorce for her without her consent then nearly held her captive when she wanted to return to Port Charles? I'm sure there are, but honey, it doesn't stop there!!
When Brenda is put on trial as Alcazar's killer, Jax decides without consulting her to have her declared legally insane to get out of the murder charges, even going so far as to bring Cameron in on the case!! Needless to say, Brenda is pretty pissed, especially when her own mental health was used against her for 4 years and she LIVED IN FEAR of going crazy at any minute!! She continues to maintain that she did NOT kill Alcazar, but Jax wants her to confess and say she was temporarily insane at the time.
Brenda bristles when he throws at her that she's just waiting for Sonny to save her and she insists that Sonny wouldn't ask her to tell the world she's crazy!
Jax confesses that he tried to bribe Scott and the court psychologist, but they refused. (That can't look good).
Jax walks out on Brenda, ranting about how she needs to rush of Sonny's life.
Carly is the one who fills Brenda in on Jax's maneuvers to frame Sonny and Jason for Alcazar's murder.
Later, Jax returns and apologizes for storming out, explaining that he just can't lose her again.
Jason refutes Courtney's idea that AJ killed Ida.
When Jason refuses to testify against Brenda, Courtney questions his feelings for his wife.
Courtney and Jason get all hot and bothered.
RUMORS
As most of you have heard by now, Rachel Ames has been axed from GH. The actual story broke in this story from Fox News (if you click on the link, it's way down toward the bottom of the page:
General Hospital Axes Oldest Character
Soap-opera fans from the mid-'60s will fondly recall Nurse Audrey at the nurses' station with her starched white hat and her melodramatic secret: in love with one man, pregnant by another!
But 38 years wasn't enough tenure to save Audrey Hardy from being whacked by the General Hospital administration.
The veteran actress Rachel Ames, who's played Audrey since 1964, has been quietly removed from the opening credits of ABC's oldest soap. She's gone, her solid American values and good sense replaced by a daily salute to youth and crime.
Ames/Hardy — the last original cast member — is just the latest victim of General Hospital's continuing preoccupation with remaking itself as a lame excuse for The Godfather. (Also gone are fan favorites Brad Maule and Shell Kepler, as well as longtime star Genie Francis, who was the female half of the famous "Luke and Laura" duo.)
In the show's current incarnation, an untouchable mob boss named "Sonny Corinthos" (sounds like Sonny Corleone, no?), whose real name is Michael (also as in Corleone) rules the town of Port Charles, N.Y., with cotton balls in his mouth (sounds like Brando, no?) and a moll-like wife who talks like she just walked off The Sopranos.
The only relationship the show now has to the hospital in the title is that Sonny sends his victims there.
This pretty much falls in the "don't frickin' get me started" file, so you can imagine my take on it. She was the last kiss of respect to anything that GH used to be, so to send her away with no retirement ceremony, no gold watch, no Death of Audrey scene is just absolutely deplorable.
With the return of A Martinez being reported in the works, the cast of GH should be afraid, very afraid. It appears the trend is to kill off, literally or metaphorically, 2-3 good characters any time someone returns. When Rick came back ("Hurray!! We all shouted!!" he was first reduced to a child molester, then to a shady businessman, then to a philanderer and then to accessory to murder, then to a corpse. The long awaited wedding of Luke and Laura was turned into a sick and twisted parody and both Luke and Laura's characters were destroyed and shipped off to institutions (Although Luke's corpse continues to walk through these horrific revisited Laura replacement stories. Is that Luke Hell?? To have to go back over past scenes infinitely with the writing getting worse and worse every time he does?? If so, maybe he is dead and we – or he – just haven't been informed.) Speaking of dead, Anthony Geary most definitely did NOT die of AIDS recently and that is just a stupid, vicious rumor.
When Brenda returned, we saw the destruction of the character of Jax, who one of my dear friends commented last week is now a parody of himself, of Brenda, who is now possessing few to none of the endearing qualities of her previous GH lives and of Skye who has lost her verve, her get up and take charge manner. I was more than ready to see her take on Jax and stand toe to toe, making this divorce go out with a bang instead of a whimper, but it's hard to do that from the bottom of a vodka bottle. If she could get an angry female lawyer (I'll vote for the original Tea Delgato from OLTL, the one who was a burr in Nora's ass) to take up her case and go for Jax's ass(ets), I think it would be great to watch!! Especially if it came down to a "cheaper to keep her" scenario with SKYE finally deciding to dump HIS ass (and keep the assets).
The one character to benefit from Brenda's return has been Coleman, who is finally starting to get some good airtime. I have utterly loved his scenes with Skye and while I was disappointed that the Head Writers for GH have pretty much said that there won't be an actual romance between the two because man, when he crawled into bed beside her in the hospital, I thought my heart was going to crawl out of my chest and hug the TV!! I don't care WHO he ends up with, as long as he stays on the show!!
Rumors of a short lived Journey and a Liason reunion are gaining force as we see Jason take quite an interest in Liz's attraction to Ric (far more so than a man all wrapped up in an off course Journey should take) and a triangle form.
Will that be the case or will Brenda have enough of Jax's manipulations and dump him, only to find that thin line between love and hate to be thinner than one would think with her hubby?? My guess is that only VM's contract (or lack there of since it's in extended mode) and the whims of the powers that be will tell!! Right now, I'm giving Brenda and Jason vs Jason and Liz a 50-50 split with Journey getting a big fat 0% chance of continuing beyond February sweeps.
Supposedly, Brenda and Jax don't end up getting hitched as the guns and mobster scene interrupt things.
I've heard rumors of a Lucky recast yet again. It would be nice if they recast with Jonathan Jackson, but I can't imagine we could possibly get that Lucky.
OTHER STUFF
Speaking of my idol, Blake Gibbons, if you look carefully (if it's still on) at the Pepsi commercial where Austin Powers beats the shit out of Brittany Spears (which has a lot going for it already!), you'll see Blake on the peripheral as one of the party guests!! Yum!
Hey, have you got an idea about who killed Alcazar? Join the forum that's figuring it out!!
Yep, that's Kristina Cassadine herself, Jamie Rae Newman, in the new Leonardo-Tom Hanks movie, "Catch Me If You Can!"
In case you missed it, there have been several of Sage's Funny Pages printed. Here is the archive:
http://eyeonsoaps.com/sagefunnypagesarchive.htm
There are also new instant clicks in the search box above to look up new topics. Remember, every time that you search from the box on this page, through the Sage's Searches that are posted every weekday by lunch, the instant clicks or your own searches, even if you search for Yahoo to get to THEIR search. It all helps. You can also make donations to Eye on Soaps by clicking here:

Brenda fans can get an all day run of Brenda, Brenda, Brenda on SoapNet on New Year's Day. Soaps In Depth gives the run down as follows:
· 11 a.m.: Brenda's first dinner with Jax (from 2/14/96)
· 12 p.m.: Jax & Brenda enjoy a Malibu sunset (4/8/96)
· 1 p.m.: Jax & Brenda marry on the yacht (5/31/96)
· 2 p.m.: Sonny uses Miranda to spoil Jax & Brenda's wedding day (10/11/96)
· 3 p.m.: Sonny & Brenda make love in the cave (3/7/97)
· 4 p.m.: Sonny proposes to Brenda and they practice their vows (8/8/97)
· 5 p.m.: Sonny's a no-show at the wedding (9/22/97)
· 6 p.m.: Brenda recalls her history with Sonny (9/24/97)
· 7 p.m.: Brenda & Jax eat s'mores on Thanksgiving (11/27/97)
· 8 p.m.: Brenda proposes to Jax on the beach (5/5/98)
· 9 p.m.: Jax reminisces after Brenda's presumed death (9/1/98) (The song, btw, was "In This Room" by Leslie Tucker when it ran on ABC)
The event will be rebroadcast from the beginning at 10 p.m. that same day. So you can see, it's sort of like a current GH episode!
Now on to:
AMC
PLEASE NOTE: I DO NOT HAVE ANY SURPRISE SPOILERS FOR AMC. THEY ARE ALL INCLUDED ON OUR AMC SPOILER PAGE, WHICH YOU CAN ACCESS FROM THE EYE ON SOAPS UPDATES PAGE.
Believe it or not, AMC is up for yet another award for Outstanding Daily Drama from GLAAD (the Gay and Lesbian Alliance Against Defamation) for their sterling portrayal of Bianca as a celibate lesbian who would never pollute the sacred airwaves of ABC unless she's being predatorial with someone who doesn't think they are gay. I mean, does GLAAD even WATCH how Bianca is portrayed or are they just looking for any show that happens to have a gay character on it? Bianca is so token she might as well be jammed into a subway slot. Granted, the only opposition AMC faces is some show called "Telemundo" and "Undressed" on MTV (which, talk about irony, once sported the handsome, cadsome face of one Aiden Turner, our own shot up, living in a manger ala Christchild Brit!!). Personally, I think AMC will win it and parade it around like their own "Look how liberal we are" icon then go on sporting very not gay acting Bianca until they win the award again next year. Never mind that Bianca is like every man's fantasy gay woman. Yeah. In a straight guy's head, all lesbians look like Bianca or the Barbie twins and live to put on active shows for all the hetrosexual men of the world. *sigh*
LaPetit Fleur herself, La Lucci, will be holding court on Hollywood Squares this week. Check local listings if you are interested.
Good news is that we will be seeing a bit more of the fabulous Ellen Bethea as Dr Janelle "Give'em Hell" Anderson at Pine Valley's free medical clinic. Additionally, David will be connecting up with a gang banger this week and Anna's life ends up in danger. Yep. They will be getting their buck's worth out of the free clinic set.
William deVry of Stargate and Port Charles fame will be beginning the contract role of Michael Combias on January 23rd. Soaptown USA interviewed him recently and you can read what he had to say here.
Gordon Rayfield of "Another World" and "Law and Order" and Anna Cascio of the Emmy nominated run on OLTL have been selected to replace Richard Culliton as Head Writers for AMC.

OLTL
Did I tell ya or did I tell ya?? Isn't Sylvia Miles awesome as Roxy's abusive mom? Didn't you stand up and cheer when Max stepped into the room, knowing he was going to validate Roxy to the old bat? Wasn't Ilene Kirsten FABULOUS as the vulnerable and reticent side of Roxy? I LOVED those scenes and was so proud of everyone involved! VERY powerful stuff!!
Oh, wait. I forgot something:
PLEASE NOTE: I DO NOT HAVE ANY SURPRISE SPOILERS FOR OLTL. THEY ARE ALL INCLUDED ON OUR OLTL SPOILER PAGE, WHICH YOU CAN ACCESS FROM THE EYE ON SOAPS UPDATES PAGE. : P
OK, where were we?? Look for the good old eveil Todd to come back onto screen this week when he meets the rough side of Mitch and what he's done. Finding out what Mitch has done to Viki, Jessica and Natalie will push all the right buttons for Todd to swear out his vengeance on Mitch.
Of course, he'll have to get in line to do it because Cris et al will be swearing their vengeance as well. *sigh* Head Writer Josh Griffith swears Mitch will be around for a while, but Roscoe Born, who is the alter ego of bad guy Mitch Laurence, says that he doesn't see how Mitch can stay alive much longer. He also comments that Mitch is his very favorite character to play. (My favorite to watch).
Chad will be quietly fading away as Teddy Sears was relinquished from the confines of his contract with OLTL recently.
I want to spend some very close time with George Clooney, I have decided.
Bree Williamson takes over as Jessica on February 5th. In a recent interview, David Fumero (Cris) expressed remorse that he didn't get to work with Erin Torpey before she left. He also seemed to indicate his impression is that Cris is a bit of a pushover for women and should use a little more discrimination. He did, however, feel Cris has met this soulmate in Natalie and even went so far as to label Jen as Cris' way to get over Jessica. He was asked what his hopes were for the new OLTL regime and his fondest wish was that he'd get more work with Robert S Woods, Nathan Purdee and Timothy Stickney, who he views as his mentors. He glowingly stated that he felt he turned in his best work with the three of them, particularly gushing over Stickney.
Tim wins high kudos from several of his screen mates, including Barbara Niven, who is lucky enough to be in line for the hottest scenes with RJ. Josh Griffith mentions that he will be pumping up the Gannons and the Vegas quite a lot in the future as Angel Square comes more into the forefront and as there is big fallout from the Liz-Antonio-Keri pregnancy. Antonio finds out SOON that he's the papa and there are some really powerful scenes coming between him, Liz and Hank. Watch for my best girl, Barbara Niven, to turn in some killer performances with all that inspiration around her (yum!).
Griffith declined to cast in his lot as to whether Bo would be landing with Nora or Gabrielle in the future (since he and Nora will soon be working closely on Natalie's divorce from Mitch). He remarked that Nora and Bo were terrific together, but that Gabrielle and Bo are terrific now. Yeah, and…? What's it going to be, PenMan?? He also carefully remarked that in the past, he'd been shocked at some of the turns that the characters he'd previously written were taking, even yelling at the TV the way we do, "˜What were they thinking? What's going on! Oh my God!" He also comments that he'd found some of the paths the characters had taken to be "interesting." His goal, with advisor Michael Malone, is to balance out the canvas on OLTL and bring the focus back to friends and family. An actor on the show recently commented that we are going to LOVE where the new powers that be are taking the show and that it has a whole new feel that is very enjoyable.
We are also told that we can expect Max to break out of the two dimensional character he has become since Luna's death and dig back down a little deeper into the Max layers to find his true self again. This should be very enjoyable, particularly as his marriage to Roxy is explored. Asa and he are both going to be finding some interest in what they and the other feels for this blonde fireball.
Alison is back on January 13 and Barbara Garrick is always a welcome sight. Be sure and check her out in the video/dvd releases of the Tales of the City series.
And that, my darlings, is all I have to say about that. Again, everything I have goes into this column, so please, don't write thinking I know more than what's here!
Feelin the Love, Baby!



Father Time - Choose result #7, fathertime's.net
Column coming later today!!

LOOK UP!!
There are a lot of new instant clicks on the Search Box at the top of this page! I've removed all the waster links that now go to air (I think this engine turns over results FAST) and put up some that are good for languishing. The Sage's Searches will continue each week day, posted by lunchtime so you can wile away your lunch break surfing the net at work. Every time you search from that box (but not the searches you do once you're in the Updated site), you help Eye on Soaps earn a few pennies. If you can't send donations and like what we do, this is a great way to have some fun and help the site. I'll try to change over the instant clicks every couple of weeks to new cool stuff, while still providing those daily fun searches here on the column.
Thanks!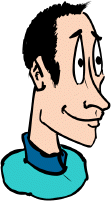 A New Sage's Funny Pages!!
But this time, it might not be so funny underneath. It's...
SAGE'S RANT ON THE STATE OF GH
also called:
"In Loving Memory of a GH That Was."


---