Welcome to ME!!
Honey, you're either going to "get" me and know my heart and my intent or you're not going to "get" me at all. If you don't, know your limitations and just back away from the keyboard after clicking the little "X" in the box on the upper right corner of your browser window, ne'er to return again. May you have happiness all of your days. If you enjoy what I do, then pull up a chaise by the pool and stay a while. If that's the case, you're the very person I'm writing this column for anyway. I don't write to please the masses or kiss anyone's ass. Everything you read here will be from my heart, off my cuff and dead on honest. If you want a good read designed to offend no one, go to ABC.com because they are great at what they do. If you want to hear what I really think about soaps, life, etc, then WELCOME! This is an opinion column filled with gossip and rumors and, well, my opinion. It may not agree with yours and I'm good with that. *Please also note that this is NOT a spoiler or "exclusive info" site...it's a GOSSIP page and what we are discussing might be a RUMOR or a SPOILER, but isn't guaranteed to be what hits the screen. I'm NOT in the business of or interested in breaking the exclusives.* I suggest that if you want to read on, you make peace with that as well and leave your weapons with my Marshall, Lenore, before you enter town. You'll get them back when you leave. Believe me, you'll need them for some sites on the net and I don't want my loveys to go unarmed into war! Remember to click that smiley globe in the links above to help EOS and search from the search engine above to help even more! HOW TO DO "SAGE'S SEARCH."
Note: Due to the large volume of e-mail he receives, Sage regrets that he is unable to personally answer each e-mail. He wants you to know that he reads each and every one (some 2-3 times) and greatly appreciates your communication. Please DO NOT ask Sage for further info on what is going to happen on the shows. Any information he has that he can share will be put into his column or on the
Dec 9, 2002

BORED!!!! Bored bored bored bored bored bored bored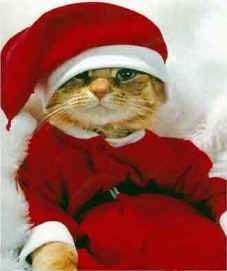 Look at My Face, Darlings!
Can you tell that I am cute, but bored? I am SO bored with these shows that I'm beginning to think that when Dr David Hayward nudged me in my sleep the other night that he injected me with some experimental Soap Opera Vaccine that makes you immune to enjoying the shows! (He's so jealous of those three hours I spend watching!) I'm just not getting much of a buzz off of ANY of the shows! But I'll tell ya what I *did* get a buzz from!
Ahhhh. I just took a walk barefoot through a few thousand (wait, did I say thousand? Why yes I did!! THOUSAND) screen caps that a very loverly reader sent to me yesterday and what a walk down memory lane it was! Iím totally indebted.

I set up my picture browser to look at the whole folder as a slide show and I couldnít help setting up snarky little commentaries in my head and IIím going to have to make some GH comics for you guys ala Marzií Panís Outtakes and Bloopers. Will that be so fun??
In fact, Iím going to do it because I donít have a gol-dern to talk about for any of the shows, so youíre about to see some tap dancing and buffaliní off to shuffalo by your old friend, Sage. I don't have any scoops. I don't know what's going to happen to Nia or Brazen or CourAJ or Jip or Brax or Skax or any of those dumbass named couples. I don't know who killed Alcazar and I don't know if Skoleman are going to do it. I don't know how Jessica is going to be written off and I don't know when Natalie and Cris are going to finally hit the sheets. I don't know if Chris and Erica will ever make it to the altar or how or if Anna is going to be written off to GH. I don't know a damned thing, so I'm going to pretend that I'm entertaining anyway and end this column (after just a touch of gossip) with a little GH puppet show or two.
So, darlings, Iím really not kidding. I donít have anything. Nothing. It won't help to write to me and ask if I have anything about X, Y or Z because I just don't. Thereís a set of new writers heading over to AMC (watch me make obscene gestures that look similar to a person rolling dice, but mean Ďwho caresí). I could go into Emmy winning, blah, blah, blah, but the bottom line is that we have a new Executive Producer at OLTL, new writers at AMC and about the only thing new at General Hospital is the opening montage. My question is this: If they are going to change the damned thing, why donít they just CHANGE it??
Old people like myself remember this: (click these to enlarge)
Which is what we had through 1975. In 1976, we got this:
that had the ambulance tearing out of the TV screen. Then in 1993, we got this:
which should ring a bell since itís the one weíve had for almost 10 years now (?!). Since they tend to change over only about every 17-20 years, Iíd get used to it if I were you.
There was a good deal of mumbling going on with the newest edition of the montage with Laura gone (makes sense), Tony gone (bumped down to recurring and only contracted cast is in the montage), Summer in (huh?), Audrey out (so much for honorary) and Amy gone (did we notice?). The big outcry used to be that opening montage is a bitch to tape and wickedly expensive, but with the advent of computerized editing, itís not that big of a deal any more. The thing I want to know is why they used that scampy old picture of Brenda from the last time she was on the show rather than shooting a new one. Sage is bored with this montage, darlings, and demands that they come up with something more interesting than the show, at least.
OK, so truth be told, Iím bored silly with all three shows right now. I tried to get interested today when Mauria was going to jab David with that Forget-Me-Juice. Tried to be interested when Aiden was strutting around doing his Alistair Sims bit. Tried to care when Mia busted Liza for shoving her out the window. I was even blahed out by *a-gasp* Mitch this week. GH just goes without saying. I want to run screaming out of every scene like Liz ran from Kellyís on the Thanksgiving episode.
I do want to qualify the conflicting reports on Courtney and Jason. Word is that they are going to give it a go, but that for _____ reason, it won't pan out for very long after a cute attempt at a relationship. I don't look for it to go far, definitely not into Spring. (Watch them become the next super couple, then watch Sage turn off the show). So as I said, I don't really have anything new.
Hey though!! I got interviewed by Coggie!!! Check it out!! Read her cool article then catch *me* at the bottom!!
So listen, just because I don't have any info doesn't mean I don't I adore you and want you to be entertained (since you sure ainít getting that on the show), so Iím going to follow through with what I promised above. Letís make fun of the show, shall we?
Here is the first ever, maiden voyage, smackin the
champagne against the side, newborn christening of:
SAGE'S FUNNY PAGES!!
Just click on the banners to get them
and see how easily Sage is amoozed!

and

I truly hope you enjoy them. They were a pain in the ass to make. OH! And for those of you who have a stick up their butt...IT'S A JOKE!!! Laughing!! Ha. Ha.
Ha.
Ha ha. Hmm.
Love you muchly!!

Click Here to Learn How to Help Sage
and Eye on Soaps Stay in Business!!
Do it, dammit!!
Look up!! We have a little change up in the search box. I took out some of those bullshit links and put in some fun ones from our Sage's Search archives! See if there are any you missed! I also threw in an extra one or two!


funny Choose result #1
Dec 9, 2002

| | | |
| --- | --- | --- |
| | Sage's Archives | |
| | through Dec 5, 2002 | Nov 25-27 |
| Nov 18-24, 2002 | Nov 9-16, 2002 | Nov 1-8, 2002 |
| Oct 31 - Nov 1, 2002 | Oct 22-29, 2002 | Oct 21, 2002 |
| Oct 17-18, 2002 | Oct 12-14, 2002 | Oct 7-12, 2002 |
| Oct 1-4, 2002 | Sept 20-25, 2002 | Sept 16-18, 2002 |
| Sept 9, 2002 | Sept 2-4, 2002 | August 26-27 |
| August 19, 2002 | August 12, 2002 | July 28, 2002 |
| July 18 - 27,.2002 | July 12-16, 2002 | July 11, 2002 |
| July 8-9, 2002 | July 2, 2002 | June2002 cont |
| June 2002 | May 2002 | April 2002 |
| Mar 2002 | Feb 2002 | Jan 10-31, 2002 |
| Jan 1-10, 2002 | Dec 2001 | Nov 2001 |
| Oct 2001 | Aug-Sept 2001 | Jul-Aug 2001 |