Welcome to ME!!
Honey, you're either going to "get" me and know my heart and my intent or you're not going to "get" me at all. If you don't, know your limitations and just back away from the keyboard after clicking the little "X" in the box on the upper right corner of your browser window, ne'er to return again. May you have happiness all of your days. If you enjoy what I do, then pull up a chaise by the pool and stay a while. If that's the case, you're the very person I'm writing this column for anyway. I don't write to please the masses or kiss anyone's ass. Everything you read here will be from my heart, off my cuff and dead on honest. If you want a good read designed to offend no one, go to ABC.com because they are great at what they do. If you want to hear what I really think about soaps, life, etc, then WELCOME! This is an opinion column filled with gossip and rumors and, well, my opinion. It may not agree with yours and I'm good with that. *Please also note that this is NOT a spoiler or "exclusive info" site...it's a GOSSIP page and what we are discussing might be a RUMOR or a SPOILER, but isn't guaranteed to be what hits the screen. I'm NOT in the business of or interested in breaking the exclusives.* I suggest that if you want to read on, you make peace with that as well and leave your weapons with my Marshall, Lenore, before you enter town. You'll get them back when you leave. Believe me, you'll need them for some sites on the net and I don't want my loveys to go unarmed into war! Remember to click that smiley globe in the links above to help EOS and search from the search engine above to help even more! HOW TO DO "SAGE'S SEARCH."
Note: Due to the large volume of e-mail he receives, Sage regrets that he is unable to personally answer each e-mail. He wants you to know that he reads each and every one (some 2-3 times) and greatly appreciates your communication. Please DO NOT ask Sage for further info on what is going to happen on the shows. Any information he has that he can share will be put into his column or on the

"Your Fly Is Open" Choose result #2
Dec 6, 2002
And the second one is a freebie that our search engine doesn't pick up.
These are two different pages.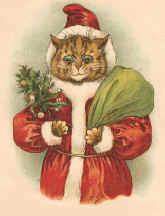 More GH Stuff!!
A good friend just sent me some scoopage for GH! Man, when it rains, it pours!
Supposedly, you should NOT be primed to at all like Faith (Roscoe's widow) when she comes on screen. Ajormay itchbay.
Great stuff coming up with Sonny and Carly, Jason and Carly, Jason and Brenda and Sonny and Jason.
Alexis goes TOTALLY over the edge and Ned doesn't know what to do with her. Felicia remains a comfort.
Courtney and Carly grow closer and she goes to work for Carly at the new club.
Jason starts to really fall for Courtney, who does end up getting a divorce, but he keeps getting thrown into some close situations with Brenda and those undeniable sparks are flying!!
[AMC - What the complete hell is that thing, that popsicle stick and little girl purse that Mary is wearing around her neck???]
The rumors about a Sonny and Carly and Brenda triangle are false. In fact, Sonny and Carly end up closer than ever.
Cameron is there to help out Alexis.
Ric's visions of an explosion...does it have to do with Zander or someone rumored to be coming to town? Maybe a yacht explosion? A friend wrote to me to suggest it, then I started hearing back up! Weird!
Another friend mentioned the sparks between Skye and Scott...I'm still hearing Coleman. Sounds like they're throwing all kinds of things out there to see what sticks. :)

Dec 5, 2002

Midweek Mini Column!!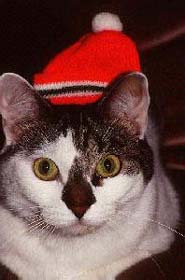 Some tidbits have come my way that I want to share with you!
First, OLTL:
One of my very best OLTL sources has assured me that at the time of this weeks tapings, Mitch is still very much alive, so we can look forward to at least 2-4 more weeks of The Love of the Messenger being spread around.
If you bet that Keri would be having pregnancy problems before she hit mid-January, it's time to find your little gambling friends and rake in your bucks because sure enough, the health risks have hit and she's having troubles.
Did you catch the sparks between RJ and Liz yesterday?? Could you miss them?? That's just the beginning! It's true! RJ is FINALLY going to get a love interest and that thin line between love and hate is just the portal!!
There's good news and there's horrible news. The good news is that the eye candy factor is about to go through the roof. I have a first hand report that the new Joey Buchanan is just yummmmmy!!! The horrible news is that he's set up with a girlfriend already. It's Jennifer "Excuse me while I vomit so hard that last year's Christmas dinner is dislodged" Rappaport. Why oh Why oh Why could Mitch not just kill her?? Isn't meeting her motivation enough for him??

GH
Sadly, regretfully, [For the love of GOD would you people who have a proclivity toward hysterics NOT beat the shit out of the messenger on this one?? I'm only telling you what one of my VERY best GH sources is saying!!!] Liason is done and Brazen is in. From what I hear, it's as for sure as sure can be. Where does Jax land? On his ass, if I have my way. The good news about this is not only that we get to see good Jason-Brenda scenes, but that Journey isn't going to take another step after that Zander-Elizabeth-esque tumble into the sheets.
Carly's return to the club biz isn't, as I mentioned below, a return to 101, but to a new club.
Christopher Lawford [Lineage: Appeared as Charlie Brent on AMC from 92-97 and is the son of - this is for people over 35 - Peter Lawford of Kennedy, Marilyn Monroe and much TV and movie association] has been cast as a senator on GH who is somehow connected to Summer. He first airs on Dec 17th.
Thanks again to all of the people who have chucked a few dollars our way to help with this month's expenses. Every little dollar helps, believe me! If anyone else wants to make a contribution, you can find out how to do so by clicking here!
OH!! And the next Port Charles book is called "Surrender."


The Onion - Result #3 - (Some profanity, but well used)
This site is very, very worth exploring. Once you are in the site, PLEASE go to the in-site search program (not my search engine) and type in "Gore Pennsylvania" and choose the first result. Apologies to Pennsylvania folks. It's all in fun.
Now for a bonus click that my search engine can't find. This is a bit of a long load time, but it is so, so, so worth it!!! http://www.public.asu.edu/~ajhinton/leet

<-----Who's yo daddy?

Dec 4, 2002

A Special GH Episode is Announced
Geddy tells us that we will be blessed with another stand alone episode of GH for New Year's. The show will be a time travel piece that takes place in the 1920's with GH actors playing the characters. The episode will also star Gloria Stewart as the widow of a gangster. This was originally reported by the New York Daily News.


Inane -3rd result
Be sure and click on "archives.

<-----Who's yo daddy?


Virtual Bubble Wrap - 1st result
Dec 3, 2002

Pop away, my darlings! Can you believe only about 40 people a day are doing the Sage's Search?? We get several thousand hits a day to this page (not just this site) and if all those people did 2-3 searches a day, those pesky pop-ups would disappear forever!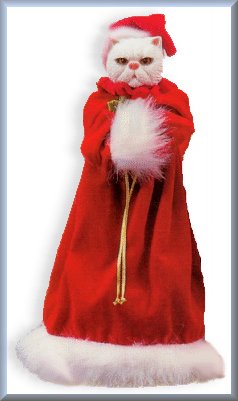 December 2, 2002
10:45pm
Where, where, where to begin???
Thanksgiving was GREAT. It was very intimate family-wise. Kye and Vince brought the girls over and Ginger flew in with Natalie. We werenít sure if Natalie was coming or not because she was working out some family timelines. Ginger is like a whole new person since she hooked up with Natalie. She laughs. A lot. Not hysterically or wild eyed or anything, but genuine, eye crinkling, heart warming laughter. Iíve *never* seen her like that. ItísÖodd. She has quit her job at the resort (she worked there for almost 20 years!) and is moving to Natalieís town before Christmas! They are already house hunting.
I managed to get some alone time with Natalie and I remain impressed. Sheís smart and kind and funny and wise and I like her very much. Too bad Ginger has already snagged her (just kidding).
Mom did a great job making dinner and with the three girls in the kitchen helping, she didnít do too much, but didnít feel micromanaged either. It was just like old times. Vince and I threw darts and drank White Russians and ate potato skins while the girls played with a huge doll set that Ginger and Natalie brought to them. Ahhh. Idyllic.
We all ate too much. Later we all drank too much. Definitely laughed too much and everyone ended up sleeping over. The next morning, it was coffee and pancakes (courtesy of the Fabulous Kitchen Foursome again) and more laughing, then everyone went their own way again. Mom and I watched the Thursday soaps together, then both took a nap. The weekend was all about putting the herb and flower beds down for the window, which still isnít completely done. All in all, a wonderful holiday weekend. Today, I got a call from Katrina to say that a box had arrived from my on-line wife, Adrian and some of the Hoís, so I tooled up there to pick it up (thanks, my darlings!!). As usual of late, it was drive up, visit for an hour, drive back and wish I had more time to spend. I really have to carve out some long term Katrina Nurture Time.

So off we go on the soap column!!
As usual, the info on OLTL and AMC is so tight it might as well have come from a bugís ass.
On AMC, we have another face to add to the ever-rotating head of Zeke McMillan in the form of Peter Francis James. Rueben Santiago-Hudson and Joe Morton have also played the part more commonly referred to as Simoneís Hateful Dad.
AMC will be rolling out the neíer seen and oft mentioned Mary Fickett again as Ruth Martin for the Christmas show.
In other news, Erica is still insufferable and sends a series of painful ice pick jabs up and down my spine.
OLTL
Only Twenty-four days to go until Sylvia Miles appears on OLTL!
Jen is still an idiot, but now, thanks to the evil that is one of my readers, I canít NOT see her reading from cue cards in every scene. *sigh* Another one for the awards case that holds Sarah Brownís flaring nostrils and Kale Brownís licked to chapping lips. Add Jenís darting eyes to the mix and youíve got one hell of a Picasso print. Now where can I find an earÖ?
GH
For the most part, youíve got all the info Iíve got on GH, but Iíll mention some of noteworthy stuff.
This showed up in my inbox from a few different readers who had seen it on Soap Zone and Media Domain. I canít vouch for the validity of it, but I think it sounds wonderful and sure, it could be the big announcement Head of ABC Daytime, Brian Frons, was rumored to be making:
CAVALCADE OF STARS GUESTS ON SPECIAL GENERAL HOSPITAL CHRISTMAS SHOW
Past and present stars of ABC Daytime guest on Tuesday, December 24th, as General Hospital presents ďSkyeís Wonderful Life.Ē Robin Christopher stars as Skye Quartermaine-Jacks, who learns what life would have been like for various members of her family had she never existed. Past, present, and future collide in this pivotal episode. It promises to be a sobering experience for the determined yet insecure Skye, who learns that her life has had more of an impact on others than she ever imagined.
Guest stars include Kelly Ripa (Hayley), David Canary (Adam/Stuart), Eva LaRue (Maria), John Callahan (Edmund), Michael E. Knight (Tad), Eileen Herlie (Myrtle), James Patrick Stuart (Will), Jean LeClerc (Jeremy), Larkin Malloy (Travis), Richard Shoberg (Tom), and Susan Pratt (Barbara) from All My Children, and Linda Dano (Rae), Roger Howarth (Todd), James DePaiva (Max), Kassie DePaiva (Blair), Phil Carey (Asa), and Mark Derwin (Ben) from One Life to Live.
Again, I canít vouch for the validity of this and it could well be the product of someoneís overactive imagination and deep-seated desire to be a manipulative message board bastard looking for 15 minutes of fame as an ABC Press Release mimic.
Hey, donít write to me bitching about the rumor of a Coleman-Skye pairing! I love Coleman (big news, I know) and I love Skye (on GH, anyway). I also think both Robin Christopher and Blake Gibbons are wonderful and talented actors. They are both totally hot and I think the prospective coupling is an exciting idea! Coleman has been a smoldering ember looking for a place to land since we first saw him in this bit part and Iím eager to see him unfold into the Soap Hunk heís going to be. I think Skye is just the woman to bring that out in him and I believe Skye needs someone to, *cough*, cleanse the palate a bit from White Bread Aussie Boy. In my opinion, the sooner we can get Skye with a baad boy, the better. Imagine someone that Skye can redeem! Sheís so accustomed to living her life making amends for who and what she is and I think it would be great to see her in a relationship where there are no apologies and no one elseís shoes to fill. Coleman has reminded me of Lukeís arrival in so many ways and I definitely think he has the power and sex appeal to go the distance. As many of my readers know, I donít give my character affection away easily and this makes him a super-special dude. AJ has never demanded more of Skye than she is able to give and the two of them see one another as kindred souls. Despite his skirmishes with the law, I think Skye and Coleman can pull off the same basis of mutuality and the equal footing can definitely set off some fine sparks. Iím betting theyíll do that while sitting on a powder keg of passion! Bring it ON!! I had to laugh when Taggert arrested Coleman and called him ďColemanĒ as in, ďColeman, youíre under arrest!Ē My girl, Skye, has been apologizing and proving herself for waaay too long in this hick town. I say let her be herself and revel in it. With a rumored pregnancy in the works, sheís going to have more than a little bit to think about as far as life changes and I think RC is more than up to the job of taking us through Skyeís rebirth. Guza and Pratt promised that RC would have a hot story and a hot guy if Jax blew her off for Splenda and it looks like they are going to deliver!!
The Head Writers and Steve Burton recently hinted that Liason may not be dead, but just sleeping and a source of mine claims that this Journey wonít just start with one step, itíll end with it. Courtney doesnít take her marriage lightly and no way should you count AJ out in this. There is a quiet lobby to keep AJ and Courtney together and it seems as though the powers that be may be listening. Yes, Jason and Courtney will hit the sheets soon, but that may end up being a turning point in a relationship OTHER than theirs! Sonny has his own thoughts about Jason sleeping with his sister and Carly is surprised to hear his half-jest that heíd kill Jason if he did bang Courtney.
We wondered what would bring it on and now we know the obstacle to an annulment for Brenda and Jason. As long as they are married, they donít have to testify against one another in regard to Alcazarís murder, so look for this fabulously unholy alliance to continue a while longer. Guza tried to bait us by suggesting it could turn to more. For me, I think that would be just fine. Her scenes with Carly and Jason are the times when Iím happy to see Brenda on screen and since I doubt ABC Daytime is ready for a little girl-on-girl action (as is evidenced by Bianca the Chaste), my vote is for Jason and Brenda to turn those sparks to luv!
Yes, I do still very much want Liason and think itíd be just as lovely, but I also really like her interaction with Ric. Itís new, itís quirky and Iím willing to try it on and see if it fits. Look for more ElizaRic snags along the way before they get anything close to the batting eyes and stolen looks. Add to the fire that Jason hates him on sight and things should get fairly explosive. Maybe Ric will be the flint that causes the spark to re-ignite the Liason inferno. Jason isnít the only one getting warning bells about Sonnyís new lawyer. Da Boss himself gets iggidy around his newest employee when Ric helps Carly with an ankle boo boo.
Carly is tickled pink when Jaxís pending divorce puts her back in the bossí chair at 101.
Get ready for Zanuary, baby, because the Zan Man is going to fly into focus in a fine way. Heís got the back story. Heís got the Emily redux (but no, we arenít going to get it right away, but in increments). Heís got Ric to remember explosions and see if you remember the tiny historical bits he shared with Elizabeth. Heís also got a job with the Qís!
Marissa Ramirez = Out = December 4; Andrea Pearson = In = December 9th. Nik and Giaís wedding plans run awry when Gia decides to be a lawyer when she grows up, before she gets married, that is.
Skyeís drinking hurts more than just her when she buh-bumps over Nikolas. Wonder if she backs up and hits him again?
Summer and Liz share a girly moment.
Jason gives Skye the business.
Skye confesses to exactly what she was doing with Alcazar the night he died.
Alexis softens to Ned and tells him he will be an important part of Kristinaís life. She goes a bit loopy, but Cameron is able to assist. She also tells Gia that she is letting her legal career go on hold until later.

THANK YOU so much to the people who have come through for us on donations for this month's bandwidth cost! Each month, our readers have contributed enough to keep this site going and for that we are so grateful! YOU are the ones who keep Eye on Soaps alive so we can keep doing that thang we do! Believe me, if this site goes away, they ain't gonna be no Sage! I'm an EOS man through and through.

Every little dollar helps! If anyone else wants to make a contribution, you can find out how to do so by clicking here!
And that, my darlings, is about all Iíve got to say about that! Now it's time for a little bitta this:

and summa dis:

and a buncha deeze:
Then a lot of dis:
Loves!



<--- My Pimp Daddy Smiley. Y'all didn't know I had one-a dem, didja??

Laura's Midi Heaven Choose result #1, Must have speakers!
Dec 2, 2002
Must have speakers! Choose first result. For those of you who do not have speakers:

name generator - Choose result #8, "hobbit name generator"
I took some holiday time off from the Sage's Searches. Column coming later!!

| | | |
| --- | --- | --- |
| | Sage's Archives | |
| | | November 25-27 |
| Nov 18-24, 2002 | Nov 9-16, 2002 | Nov 1-8, 2002 |
| Oct 31 - Nov 1, 2002 | Oct 22-29, 2002 | Oct 21, 2002 |
| Oct 17-18, 2002 | Oct 12-14, 2002 | Oct 7-12, 2002 |
| Oct 1-4, 2002 | Sept 20-25, 2002 | Sept 16-18, 2002 |
| Sept 9, 2002 | Sept 2-4, 2002 | August 26-27 |
| August 19, 2002 | August 12, 2002 | July 28, 2002 |
| July 18 - 27,.2002 | July 12-16, 2002 | July 11, 2002 |
| July 8-9, 2002 | July 2, 2002 | June2002 cont |
| June 2002 | May 2002 | April 2002 |
| Mar 2002 | Feb 2002 | Jan 10-31, 2002 |
| Jan 1-10, 2002 | Dec 2001 | Nov 2001 |
| Oct 2001 | Aug-Sept 2001 | Jul-Aug 2001 |