Welcome to ME!!
Honey, you're either going to "get" me and know my heart and my intent or you're not going to "get" me at all. If you don't, know your limitations and just back away from the keyboard after clicking the little "X" in the box on the upper right corner of your browser window, ne'er to return again. May you have happiness all of your days. If you enjoy what I do, then pull up a chaise by the pool and stay a while. If that's the case, you're the very person I'm writing this column for anyway. I don't write to please the masses or kiss anyone's ass. Everything you read here will be from my heart, off my cuff and dead on honest. If you want a good read designed to offend no one, go to ABC.com because they are great at what they do. If you want to hear what I really think about soaps, life, etc, then WELCOME! This is an opinion column filled with gossip and rumors and, well, my opinion. It may not agree with yours and I'm good with that. *Please also note that this is NOT a spoiler or "exclusive info" site...it's a GOSSIP page and what we are discussing might be a RUMOR or a SPOILER, but isn't guaranteed to be what hits the screen. I'm NOT in the business of or interested in breaking the exclusives.* I suggest that if you want to read on, you make peace with that as well and leave your weapons with my Marshall, Lenore, before you enter town. You'll get them back when you leave. Believe me, you'll need them for some sites on the net and I don't want my loveys to go unarmed into war! Remember to click that smiley globe in the links above to help EOS and search from the search engine above to help even more! HOW TO DO "SAGE'S SEARCH."
Note: Due to the large volume of e-mail he receives, Sage regrets that he is unable to personally answer each e-mail. He wants you to know that he reads each and every one (some 2-3 times) and greatly appreciates your communication. Please DO NOT ask Sage for further info on what is going to happen on the shows. Any information he has that he can share will be put into his column or on the message board right away.
November 27, 2002
4:20pm (hey! my favorite time!)
There's a new Sage Uncensored on Sonny & Carly! It just might not be what you think it's going to be!!


funny stuff central
November 27, 2002
8:20am
Look under "Featured Site" for the one that says "Funny Stuff at Laugh.com George Carlin" NOTE: When you click onto the site TWO windows are going to open. One is for their store, that sells comedy albums, books, etc. The SECOND window is the one with the fun stuff.

"swear bear" - censored for language
November 27, 2002
8:15am
Choose the 1st result. Must have speakers.

snopes2 - Choose result #2, "Urban Legends Reference Page"
November 26, 2002
noonish
You're going to love this one.
November 25, 2002
7:30pm

The Soap Column
ARRRRGGHHH!! All of the scoopsters are e-mailing one another like mad, crossing enemy lines and selling their souls for ANY info on upcoming shows! Is it the new sweeping regimes on ABC shows and at ABC itself tightening the lid on spoiler leaks? GH Co-Head Writer reportedly had a bit of a tantrum recently about leaked storylines and supposedly purposely had false and misleading info dribbled out! Could his fussing about scoop leakage have hit home with critical sources? One has to wonder because suddenly, it's quiet as a tomb out there!!
That, of course, doesn't mean we can't gab and yak and speculate and gossip about the rumors that ARE out there!! So let's get on it!!
AMC
The December issue of Rosie Magazine (Pfft, *I* just learned that it used to be McCalls! I had such a little boy crush on Betsy McCall and her AWESOME clothes! That was very quickly derailed by a serious crush on the smoothest and coolest icon of all that is female – are you old folks ready to smile??? – HONEY WEST!! OH yeah!! Honey with her lovely beauty mark and sleek jaguar – I'm not talking about the CAR, young'un, I'm talking the CAT – ahhhh…she made me want to be a hairdresser! I was devoted to Betsy until Honey West forced me into an early puberty) is something you really must pick up. It has a glorious 7 page spread that features some of AMC stars: Susan Lucci (Erica), Jack Scalia (Chris), Aiden Turner (Aidan), Eden Riegel (Bianca), Jill Larson (Opal), Amelia Heinle (Mia), Jason Olive (Frank), Vincent Irizarry (David), Finola Hughes (Anna), Eva LaRue Callahan (Maria), John Callahan (Edmund), Julia Barr (Brooke), and Rebecca Budig (Greenlee).
Missing Vanessa? Around the first of the year, you'll be able to catch Marj Dussay back at home on "Guiding Light" in her old role as Alexandra.
Normally, I don't tout appearances and such, but I'm bored. On Wednesday the 27th, Greenlee will be on "The View." If she knits again, I'm going to turn her off. Pffft.
Miss Jesse's ghost? The very alive Darnell Williams will have a part in an upcoming episode of "Promised Land," which is a show on PAX network.

OLTL
Look for Roxy to not go quietly into that good night but throw Asa for a loop! With Mama Sylvia Miles turning up on December 26th, both the real and the pretend Buchanan men had better get ready!! (For Sage's awe-stricken, devoted tribute to Sylvia, click here.)
From what I hear, the powers that be are totally floored by the overwhelming response to the return of one of OLTL's best villains, Mitch Laurence. They plan to milk the marriage between Natalie and Mitch for as long as possible, even teaming him up with fellow crazy person, Jen to make matters even more interesting! Don't worry, fans, Mitch isn't leaving anywhere soon!
Are you ready for #6? Another Joey Buchanan is in the making and the casting search is on! Of course, whoever they are, they must be informed right up front that there is no hope they will EVER aspire to be anything close to the real Joey: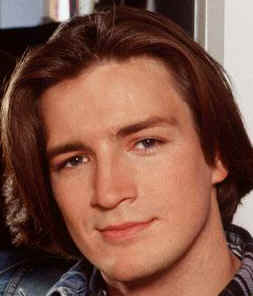 Nathan Fillion – of "Two Guys and a Girl"
and "Firefly." Rrrrooowwlll
GH
Do these people work in an orthopedic ER?? All I'm hearing is cast, cast and recast!
First, we got the fabulous offerings of Rick Hearst and Lane Davies, both of whom are welcome to remain on my show for as long as my heart desires.
Now, we hear that both Coltin Scott (March) and Jacob Young (December) are leaving with a Lucky recast in the works, but no mention of what will become of Nik. Since Andrea Pearson is coming on board as the NuGia on December 9th (we last see Marissa Ramirez on Dec 4th as she departs for the prime time gig on "Miracles") and the rumors seem to indicate that Lucky is going to be VERY interested in her, it seems we may have some brother rivalry reheating!!
It's being breathed that Jonathan Jackson is being approached about a very limited return to the role of Lucky to wrap up a Luke story, but as much as I'd like that to be the case, I think we are more apt to gain yet another new teen face to get used to.
Speaking of new teen faces, forget about Evan Bonifant as NuLucas. The honchos didn't feel he was carrying the role as they'd hoped, so they have already let him go (last airs December 18th) and cast CJ Tomason to take over.
Another recast supposedly coming our way is Emily. The stories are horribly conflicting as to whether ABC ever contacted Amber Tamblin to revisit the role, but regardless, they want SOME Emily back and the word is being breathed around that there really, really is a ZEm reunion in the making. There has been a strong rumor resurfacing that we will soon see Zander coming hard to the forefront in both ZEm and in a backstory, provided via the new character whose name we think is Ric. Chad Brannon was always Guza's golden boy and the story supposedly will give our co-Head Writer the opportunity not only to showcase Brannon and his considerable sex-appeal and talent (sadly neglected as of late and during the McTavish times), but also to put one more nail in AJ's coffin by making him the culprit behind the break-up that should never have been.
And while we're talking about Amber, be sure and catch her guest-starring role in the December 16th episode of CSI! I personally just saw her in the horror blockbuster "The Ring" and she was incredible as usual.
If you are interested in the much lauded alien abduction 20 hour mini series, "Taken," starring Steve Burton, it will begin airing on SciFi December 2 at 9pm EST. Be sure and confirm local listings.
You are running out of time!! Hurry!! All of the Stephen Nichols' 2003 calendars are going to be gone before you get one (for me!)!!! Where else are you going to see our Stefan??? I ask you, WHERE??? Orders are taking through November 30 at this website:
http://stephennichols.net/cgi-bin/b3fmail/b3fmail.cgi?action=getform&form=fanstore
I have it on absolute authority from one of the Head CassaHOs (and that title doesn't go around lightly) that there is a LOT of skin in the gorgeous 13 month calendar!
*sigh* Alexis has not yet begun to crack. Felicia is going to be giving Ned some advice on his relationship with Alexis while that old Julia and Mason magic will be cooking to help the other Gatekeeper get her eggs back into the basket. PC's busiest lawyer has a long way to go before she's up to a full dozen again.
The Alcazar mystery is going to go on for a while (big surprise, right?) with first Brenda and Jason being arrested, then Jason let go when the evidence doesn't support his arrest, then Brenda retained and Jax taken into custody when he confesses to *sigh* save Brender. We know Skye will have a field day with that.
Who really dunnit? My money is on Ric, although one of my netpals thought maybe drunken Skye bumped into Alcazar and knocked him off the balcony and will remember it in bits and pieces. With a strongly rumored blue line on a stick in her future, having killed her baby's father could definitely weigh heavy on a girl. My dream killer for Alcazar? Either Kristina's ghost exacting her revenge or Alcazar's twin brother who has come to town to rid Port Charles of the evil that is his former wombmate (never prosecuted, of course, since he killed him in self-defense trying to reason with him and get him to leave).
Skye's trip into the bottle won't be as long as one might fear. As she sharpens up the old revenge razor with AJ, she'll figure out quickly that she can cause more harm sober than drunk, not to mention that a hangover that never leaves could be morning sickness!
Did you read about the Anna Lee travesty??? You HAD to know it was the lovely Ms Lee who was almost dumped to create more cast money at GH! That was from a VERY reliable source!! Yikes!!
So Ric takes over for Benny (is that instant trust with the money or what??) and Sonny sets up a test of loyalty for him. Jason, however, isn't very pleased with the newest family member.
Ric and Liz are in closer contact when he moves over Kelly's. Look for lots of new relationships to be forming, including the revving up of the Courtney and Jason love machine, of which AJ quickly learns!
We wanted Helena to return, but supposedly, sadly, it's a net rumor only. Write those letters and bring us back some Cassadines!!
Before Brenda is taken into custody for murder on the 5th, she and Carly have a good catfight on Wednesday the 27th. These two are quickly becoming the best couple in Port Charles. From their quicksand adventure to "don't come back," "you look really pretty today," they are a joy to watch.
LOVIN YOU, HUNNY!!


November 25, 2002
4:00pm
It's That Time, Folks!
Eye on Soaps needs the help of it's readers! If you like what you see here on the site, please consider contributing a donation to the monthly expenses of hosting an extremely high traffic site! We have attempted a number of different avenues for raising money to support the site. We thought that pop-ups would do it, but with pop-up killer being free, it only turns in a fraction of what we anticipated.
We thought the search box was going to be a big help (and it's our best bet yet!), but check this out! We got over 1,000 searches the first day that Sage's Searches debuted, which is a considerable amount and would more than meet our needs, even if it dropped off to 300-400 a day. Unfortunately, the company that hosts the search engine and pays out to the affiliates, decided that we couldn't possibly get that many searches in one day and pared down our hits, calling the ones they deleted "spammed." >:<
I wrote to the company and was simply told that it was their policy to have a "no tolerance" approach to what may be spamming and they were sure I could understand that. I wrote back that I was sure I could understand that they saw a new account that stood to make substantial money and had to nip that in the bud right away (honey, I wouldn't know how to spam a search engine if there was a gun to my head to do it!). I asked if they could explain what it was about those particular hits that made them eligible for paring and I still have not gotten an answer! Since then, our search numbers have been reporting in very low and I'm not sure if it's that people aren't searching or if they are still arbitrarily trimming our account (with evidently no recourse for debating the issue). I don't want to cut ties with this company because the searches are bringing in some money and the site does need it! So it's just not as lucrative as we thought it would be. Regardless, PLEASE, pwease, pwease, pwease continue to use the Sage Search Engine for Sage's Searches and your other searchy needs.
So before you are asea in Christmas spending (and if you are now, you are a better person than Sage!!), please consider making a contribution to Eye on Soaps if you like what we do here. Every dollar counts! To find out how to contribute, please click here. You may contribute with a credit card, PayPal account or send a check, cash or money order.
If you are financially unable to contribute monetarily, of course we still adore you! We do ask that you help us out by doing the Sage's Searches and letting the pop-ups load (holding down "shift" and "ctrl" while the page loads will disable the pop-up killer temporarily). (That stupid globe only pays out about once a year, by the way).
Between Mom's medical bills (do NOT get me started on insurance and HMO's and bullshit co-pays and stuff NOT covered or Sage will lose his sunny disposition right away *sigh*) and Katrina trying to pull it together after her hubby was laid off for 3 months, neither of us is in a position right now to shoulder the expenses, so we are once again depending on the readers who enjoy the work of the talented people who devote their time and energy to making this site so much fun!
Thanks in advance for your outstanding and generous support! We are definitely the luckiest webmasters on earth because even in the darkest times, our readers have carried us through every month. Eye on Soaps will NOT die!! :)
As a thank you, I'm going to pass along the same picture I gave you last year, just because it's so wonderful. OK, I'll do two. (No! Cissy! No!! - and not for the light of heart or virgin of eyeballs!!)
| | |
| --- | --- |
| Guess who? | Leo's Here! |
Click on the Santa and Reindeer for Soap Beefcake Skin!
Back in a bit with the real column!
Lovin' YOU!


DARLINGS!!!
My precious ones, there is SO MUCH I have to fill you in on, personally and soapwise that I don't know where to begin! I suppose I should just put a pin in the list and get started!
First, Kurt and the head. If you haven't read the story of the head, click here and go down to the entry that says, "Yes, it's me again" so you're caught up. I'll wait.
OK, so Kurt thought he was quite the wise ass scaring me out of my mind with the return of the hated head. I knew I had to hit hard and hit soon. Many of my loveys offered that I could send the head to them and they would pass it on to Kurt, but I could not resort to something as benign as the mail after his totally undoing of me this last time. So I waited. It would have been my preference to lay in wait for many, many months before exacting my revenge on him, but I kept seeing that damned head and it mocked me most heinously and persistently. Even when I hid it out of my sight, it was still calling to me with that "nanny nanny boo boo" tone. >:<
The pressure was unbearable. I really think that is what lowered my naturally impenetrable immune system to the point that I got this godless cold that is currently kicking my ass. Kurt's dumb ass made me sick with that pieced together, hodgepodge thing that used to be a head just because he couldn't handle that I had bested him.
So I was a man with a mission.
Last night, the opportunity fell into my path like a bolt of lightening. Kurt grew up just a short distance down the road from me. He left home, joined the Navy for a while, met a lovely lady, settled down, etc, etc, and by a series of events, the family home fell back into his hands. He and his wife made plans to return to the local area (yayyy!) and have been working on fixing up the family house while maintaining a condo in their old location. Kurt's job takes him on the road quite a bit, usually only for 2-3 days at a time. Kurt's wife, Maxine, stayed at the local house while Kurt went out of town since that has become their home base as the sale of the condo is in progress.
So Kurt has been out of town for a couple of days and while I was lying in my wretched sick bed, I was praying for a way to get rid of that head. It came. Yesterday, Maxine called me all in a panic. It seems that they have a buyer for the condo and they want to waive some part or all or something (I'm a real estate moron, so excuuuuuuse me) of the escrow and Maxine had to unexpectedly fly up to their old place to sign some papers and leave all the keys and finalize everything so these people could move in ASAP. This is a big boon to them because they got their asking price and didn't expect that to happen. I guess someone was desperate and the housing is not very available in their area. Anyway, Kurt was coming home in the wee hours of the next morning and Max had tried repeatedly to get in touch with him through his cell phone with no luck. He was out of range or whatever happens with cell phones when they won't work. She couldn't even access his voice mail. She wanted me to keep trying to get in touch with him to let him know that she wouldn't be there when he got there in the wee hours. She also wanted me to take her key to the place because their cat had gotten out of the house for the first time and she couldn't find it before she had to leave. She wanted me to come check on the cat, see if it had returned and leave some food out for it if it hadn't. She knew I was sick, but she just…didn't…have…anyone…else…to…ask.
Heh heh heh. I assured her I would take care of everything. I'm sure you're getting the picture.
First…go to Kurt's with the key. Cat is waiting by the back door. Let cat in. Feed cat. Heh heh heh. I love being me. Played with the cat for a while. Savored fate. Thanked the Gods.
Pulled out the note I'd written on a floppy disk and slipped it into his computer and fired up the printer. Went upstairs, gave it a little goose with Max's cologne and taped it to the front door. Heh heh heh.
Take the head to the bedroom and top it off with a wig from the defunct salon that looks similar to Max's hair. Tuck the head into the covers. Pull them up all around the head lovingly, arranged perfectly around the wig-covered head with pins holding it to the mangled head. A touch more of Max's cologne.
Downstairs.
Get a high five from the cat.
Handwritten note by the phone. "Call Max on her cell phone. She's closing the deal on the condo. Gotcha. Heh heh heh."
Go home.
Crawl into bed.
Wait.
3:15am. Phone rings.
"You twisted asshole." Click.
Heh heh heh
It's ON!!


beneathlosangeles - Choose result #1, then click to get to new addy
November 25, 2002
7:30am
| | | |
| --- | --- | --- |
| | Sage's Archives | |
| Nov 18-24, 2002 | Nov 9-16, 2002 | Nov 1-8, 2002 |
| Oct 31 - Nov 1, 2002 | Oct 22-29, 2002 | Oct 21, 2002 |
| Oct 17-18, 2002 | Oct 12-14, 2002 | Oct 7-12, 2002 |
| Oct 1-4, 2002 | Sept 20-25, 2002 | Sept 16-18, 2002 |
| Sept 9, 2002 | Sept 2-4, 2002 | August 26-27 |
| August 19, 2002 | August 12, 2002 | July 28, 2002 |
| July 18 - 27,.2002 | July 12-16, 2002 | July 11, 2002 |
| July 8-9, 2002 | July 2, 2002 | June2002 cont |
| June 2002 | May 2002 | April 2002 |
| Mar 2002 | Feb 2002 | Jan 10-31, 2002 |
| Jan 1-10, 2002 | Dec 2001 | Nov 2001 |
| Oct 2001 | Aug-Sept 2001 | Jul-Aug 2001 |