Without further pretense and in no particular order, here are Sage's Picks for 2002, One Life to Live!!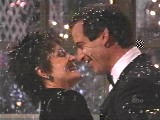 WTF?
Or "The Mighty Have Fallen" goes to the odd story of Rae Cummings going from happy Rae, playing in the snow with John to weird, sadistic Rae, breaking Renee's heart. I tried to follow the mental breakdown of Llanview's fake shrink, but overall, I found it unbelievable and just plain dumb. Now the story has run out steam and they don't seem to know what to do with it!! I read about Linda Dano crying after doing the scenes she played with Patricia Elliott when Renee learned Rae, who she'd helped when the whole town disowned her, had married the man Renee loved. All I could think of was WHY is anyone playing this out?? Will there be any kind of redemption for this character or will they just shuttle her off to another soap for their Head Writers to sort out?
BEST FIGHT
Natalie and Jessica, off the stairway balcony, through the railing. Awesome!!
SUPER HOTTEST SEX
Definitely Troy and Lindsay. Whether it was the beginning of the year or the end of the year, they celebrated their hate with one hell of a bang.
SUPER HOTTEST KISS
I've got to give it to that sizzler between Cris and Natalie that must have required cold showers all around afterwards. Honorable mention to Liz times two for that steamer with RJ and for that baby makin' sizzlin kiss where Antonio pushed her back on the bed.
BIGGEST TURN AROUND
Our gal, Natalie, walks away with her third honor tonight, but she doesn't have to share this one. Her evolution from bitchy, bratty, sulking, anger monkey to a Buchanan Sweetheart has been a joy to follow and a sight to behold!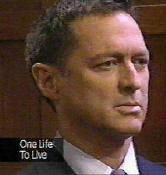 BEST VILLAIN
Pfft. Didn't see that coming, did you? He also wins the "so cool I can't freakin stand myself" award. Rrrooowll.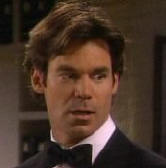 BEST BIT PART
SO glad to see Tuc Watkins back as David Vickers. The scenes between Todd and David were priceless and it's just a pity he's not a permanent player. Honorable mention goes to the awesome performances by Tonya Walker as Alex.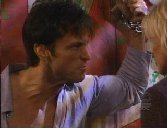 BEST REVENGE
You GO, Lindsay! Talk about, "Gotcha!"
BIGGEST DUMBASS
Cris has got to have the mental acuity of a pine cone to be played by Jenn the way he has. He also gets the biggest bug-eyes award.
I'M SO GAY, BUT NO ONE KNOW IT, NOT EVEN ME
Pfft. It's a close call to not put him in the next category...
WASTE OF CELLULOID
Also known as the "why are we here" slot. Throw in Chad Bennett as well.
BEST PSYCHO
Possibly in the history of television
*shudder*