April 21, 2004
I almost typed April 30th. Not sure what's going on there.
If you haven't seen the pictures of the new house yet, they are here.
The calla lilies we managed to transplant from the other house are doing so well. One of them is still on the ground, but the sun is out today (finally) and I'm sure Ol' Sol will pull them up to meet Him soon. To prove to me that they may be down, but are certainly not out, the lilies on the ground have produced one perfect bloom since they were transplanted. It's got little dirt specks on it, but there it is, big as anything. Wait! Let me get a picture to show you!
First, two handsome guys in the back yard.
Next, on the left is the intrepid, stalwart calla lily that bloomed despite being ripped out of its bed and left on its own for about 4-5 days, then transplanted into a fully different soil composition. As I was taking pictures of this one, I noticed that the calla on the other side has an impending bloom. I swear, these amazing miracles just keep coming despite all obstacles! I'm the luckiest woman ever! I'm just so grateful to have any of my callas with me. The ones from the back and side yards that crept up to show me that something unprecedented was on the way (buying the house) were the ones that were stolen. The ones under the olive tree that Eric tried to get were too embedded in the olive tree roots to properly extricate. These are ones of the original batch. I'm also excited that the purple Iris that inexplicably bloomed in my old garden had brothers up here. :) I can get the green demon head door knocker for $38 a website (http://wolfcybergifts.com/store/243.htm, #243-1524). Thanks to the reader who researched that for me! It was going to be $50 on e-bay! I can likely afford to replace that out next month. The torches are on sale at Home Depot for $10 each instead of the usual $15, which saves $20! I haven't found a way yet to replace the kids' Little People/furniture/vehicles/animals, but I think if I haunt e-bay, I can get some eventually. I heard they were on sale at Target, but we haven't been able to get down the hill to Sacramento to check it out yet (the nearest Target). I'm just grateful that all of this stuff that was stolen is finding its way back to us. Eric is going to phone the real estate agent who is showing the house so she can research who used the lock box during that time, especially since some of the items were stolen from inside the house. Eric also noticed this weekend that the shop vac is missing. I tell myself that this is violating, this is annoying, but perhaps we needed to make certain sacrifices to get to where we are. We have to act in accord by informing the agent and that sort of thing, but mostly, have to be gracious. I have trouble with gracious sometimes, but I'm learning.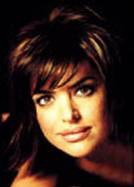 After a careful search, the recent acquisition of SoapNet has finally allowed me to determine the singularly most annoying human on the face of the planet. As many of you previously suspected, it's Lisa Rinna. Just... wow. My teeth hurt watching her. I'm sure she's just the sweetest thing on earth, but... damn.
It's almost not worth tolerating just to see Ty Treadway. (almost)
Guess I should work on that graciousness.
Been trying to write a soap column for a week now, but the words just won't come. As as I start to write, my synapses stop firing and I am suddenly writing repetitious crap. I literally sighed out loud (sol?) when Sherry Mercurio wrote a column on how ridiculous it was that Sonny put a gun and Carly's hand and told her to kill a man. I wanted to say it, but the words just wouldn't come. She did it for me and I love her for it.
A few people have voiced an interest in the great metropolis of "Grizzly Flats." The sign says it's at an elevation of 4000 ft and population of 1256. We want to cross it out and make it 1261.
Examples of how small the town is:
(I may have mentioned this before)
I had a fed ex package of papers for my mom's estate delivered to the post office because it required a signature. I wasn't able to pick it up right away because Eric had to go to work before the post office opened and got home after it closed. About a week after I got the notice in my mailbox, I called the post office to tell them I would, actually, be in to pick it up. When I called, all I said was, "I have an oversized envelope there to pick up..." and the guy said, "Oh, Katrina Rasbold."
Yesterday, I needed to have those same papers notarized, so rather than drive the 40 minutes into town, hauling kids (Eric and I both had to sign), I called up Steve at the post office and the conversation went like this:
Steve: "Grizzly Flats Post Office, this is Steve."
Me: "Hi, Steve, this is Katrina Rasbold..."
Steve: "Well hello! Getting all settled in?"
Me: "I am, Steve, thanks for asking. Listen, I was wondering if there's a notary up here in town anywhere rather than having to drive down the hill."
Steve: "Sure there is! Just call Marshall Stone at... (and the gave me the number) ...and he'll take good care of you."
Me: "Thanks, Steve. I knew you were the Grizzly Flats hub of information."
I gave a call to the number he gave and an elderly woman answered the phone. I thought I'd dialed the wrong number, but she told me Mr. Stone was working, but would call me back in an hour or two.
As it turns out, the man's first name is Marshall. I presumed it was something like "Marshall Dillon" and the Marshall was a title. I mean, wouldn't a place like Grizzly Flats have a marshall? It seemed very marshally.
So Mr. Stone called us up just at an hour later and asked where we lived. The he said that he'd be by in a half hour to notarize the papers. Sure enough, he showed up and had us notarized in no time. Can you believe that a notary makes house calls??
Other important Grizzly Flats information:
The Pioneer Volunteer Fire Department publishes the "PVFD Turnout," which is something of a community newsletter. There were full pages of photographs of the recent "crab feed" fundraiser put on by the PVFD. They also publish some statistics for the previous two years in Grizzly Flats:
2003 - Calls for assistance
Fire emergencies: 10; Medical Aid: 50; Public Service (presuming this is cats out of trees and such): 3; Vehicle accidents: 3 for a total of 66 calls in the entire year. Compared to 2002, all remained the same except for Medical aid, which rose from 28 and vehicle accidents which went down from 7.
The two blue jays are still around. We call them the gay jays. We call them the gay jays. Their names are Marvin and Ellis. I'm not sure which is which. They are very brave and come up close to the house. There are also little tiny sparrows around who don't seem afraid of us or the cats.
I have come to realize that I think this computer is outfitted with a 28.8 modem. I didn't think they even made those any more. Must get a 56!
A really dear friend sent me a box of goodies for the kitchen as a house warming gift and in it was the most wonderful thing! A bag of low carb corn chips! They were sooo yummy. In fact, I enjoyed them more than regular corn chips. The brand was Garcia, so if you find them, GET SOME! You'll be so glad you did! Thanks, M!
I saw most of the movie "Lost in Translation" and I feel hopelessly inadequate. It won awards, has been lauded on message boards and I
just
didn't
get it.
I feel stupid. It just bored me to tears. I guess I'm just not cut out for artsy fartsy stuff. *moment of silence as I embrace this realization.*
Without fast foods, going out to eat with Eric or instant food runs, I've lost another 2 pounds this week. I will eventually start exercising (if only I didn't hate it so very, very much) and then I'm sure it will go faster. I just need to get busy and do it. I've been so low energy since the move that it's hard to think of doing anything physically demanding. Guess I should start thinking again.
With that, I need to give this chair a rest and say good-night. I hope you have a wonderful rest-of-the-week.
Love,
K